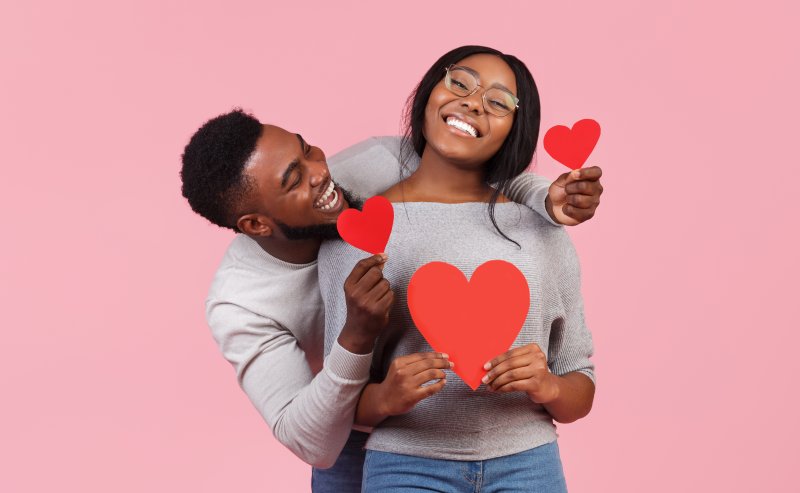 It's often said that you can't love others until you truly love yourself. On Valentine's Day, we give gifts to the people we love; in that case, why not treat yourself to something nice?
You might be tempted to gorge yourself on chocolate, but it might be a better idea to get yourself something that could positively influence your life. If you aren't happy with the color of your smile, teeth whitening can be a great gift for yourself this Valentine's Day. Here's why.
It's Easy
There's nothing worse than a gift that comes with a chore. Remember being a kid and needing to run to the store to buy batteries on Christmas? With teeth whitening, you won't have to deal with any hassle.
Teeth whitening takes only a single appointment to complete, and the appointment itself shouldn't be much longer than an hour or two. The treatment is entirely painless, and afterward, you'll be able to enjoy a smile up to eight shades whiter!
It'll Make a Good Impression
If you have a big date on Valentine's Day, getting teeth whitening beforehand can make a massive difference in how they'll see you. According to a study by Match.com, the number one thing that most people look for in a romantic partner is good teeth. As it turns out, there's nothing to put people at ease like a smile.
Not only that, but confidence is a massive turn-on, and it can be hard to exude that when you're insecure about your teeth. Whitening treatment isn't just for a potential partner, it can make you feel much better about yourself.
It'll Last
If you buy a box of chocolates, you get maybe a few hours of pleasure and a few more hours of regret. Teeth whitening, on the other hand, will have a much more lasting effect.
The exact length of time it'll take for your teeth to return to their previous color depends on your diet and how well you maintain them, but most people will have their smile stay brighter than before for around six months. With excellent maintenance, your teeth can even shine for years after your treatment!
This Valentine's Day, treat yourself. Ask your dentist about teeth whitening, and see if you can't get a shining smile you can be proud of.
About the Author
Dr. Mike Christensen is a dentist that works hard every day to far exceed what most people expect from their dentist. He makes it a point to get to know his patients personally so that he can transcend the "one-size-fits-all" approach and personalize his treatments. Dr. Christensen earned his degree from the University of the Pacific Arthur A. Dugoni School of Dentistry in San Francisco.
If you have any questions about teeth whitening, he can be reached at his website or by phone at (907) 420-3938.