Replace Missing Teeth – Soldotna, AK
Restoring Your Ability to Eat, Speak & Smile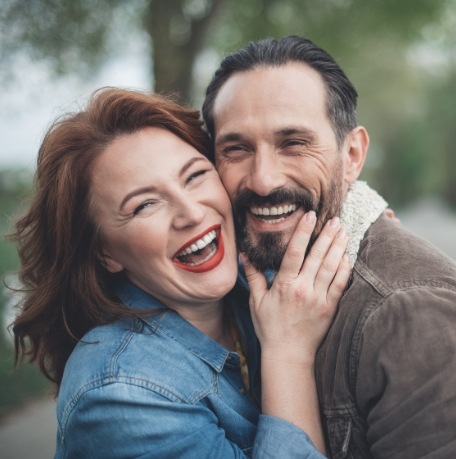 Tooth loss is something millions of people face in the United States. Whether it is one, multiple, or an entire arch of teeth, the detrimental effects can be seen in how they eat and talk. Not to mention, they're unlikely to show off their smile when others are around. Fortunately, some solutions are designed to fix this kind of problem. At Soldotna Dental Arts, we offer dental bridges, dentures, and dental implants. Call us to find out which option to replace missing teeth in Soldotna, AK is right for you.
Why Choose Soldotna Dental Arts for Replacing Missing Teeth?
In-House Dental Implant Placement & Restoration
All-Ceramic Materials Used for Lifelike Results
Flexible Financing Available with CareCredit
Dental Bridges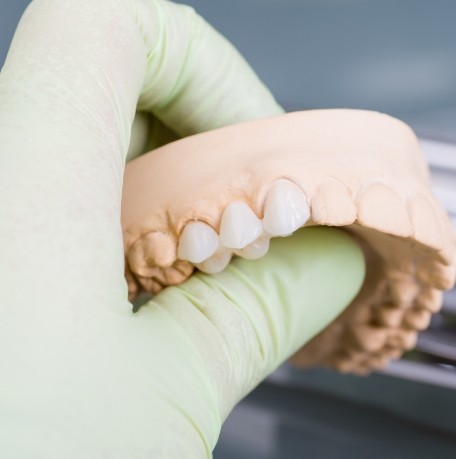 Dental bridges are time-tested, fully reliable tooth replacement solutions. Used by dentists for decades, they consist of two dental crowns that are placed over healthy teeth nearby. Artificial teeth (pontics) make up the interior of the bridge and rest on top of the gums when put into place. Because the material is designed to mimic natural tooth enamel and blend in seamlessly, the bridge is virtually undetectable. With proper maintenance, dental bridges can last a decade or longer before requiring replacement.
Learn More About Dental Bridges
Dentures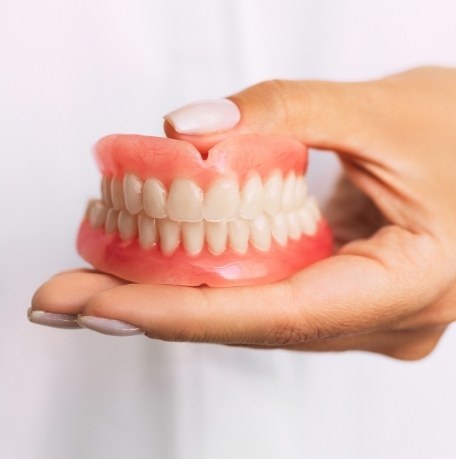 The loss of one natural tooth is certainly difficult, but the loss of several can start to make even life's simplest everyday activities like eating and speaking a struggle. Thankfully, today's modern dentures have made it easier to replace an entire smile quickly and cost-effectively. Dr. Christensen strongly recommends pairing these custom-made prosthetics with dental implants for a stable, attractive fit that's also beneficial regarding oral health.
Dental Implants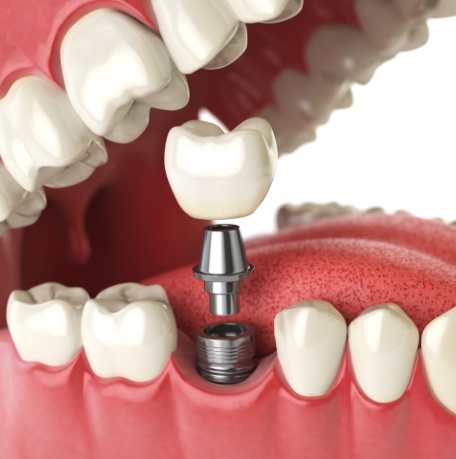 If you desire a more permanent solution to address your tooth loss, there is always the option of dental implants. These titanium posts look similar to regular tooth roots and are embedded into the jawbone for a more secure fit. After fusing with bone tissues, a customized dental crown, bridge, or denture is placed on top and secured into place. This allows for maximum support and stability that is capable of providing you with a prosthetic that can last 30+ years.