ClearCorrect Braces – Soldotna, AK
The Clearer Way to Straighter Teeth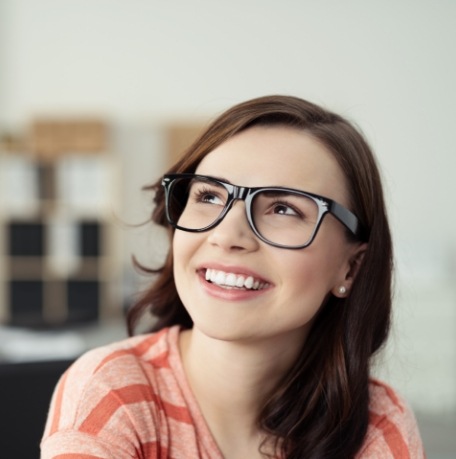 Have you always wanted a straight smile, but the thought of wires and brackets has caused you to put it on hold? Now, you can get the results you want using a nearly invisible solution. Your cosmetic dentist, Dr. Mike Christensen, offers ClearCorrect braces in our Soldotna, AK dental office. The clear plastic aligners move your teeth into their ideal positions. This gives you a discreet and sophisticated treatment to feel confident while on your journey to a straight smile.
Why Choose Soldotna Dental Arts for ClearCorrect Braces?
Advanced Dental Technology Designed for Easier Treatment
Customized Aligners For Every Patient
We Maximize Your Dental Insurance Reimbursement
Straight Smile, No Braces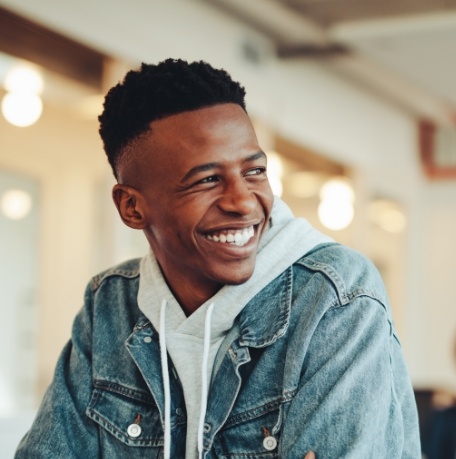 Traditional braces are effective for correcting even the most complex bite and alignment issues. Your teeth are pulled into position by attaching brackets and wires to them. Although it is effective, it may not always be the right solution for adults who want to maintain a professional image during their treatment.
As an alternative, many adults are turning to ClearCorrect. Custom-made clear aligners gradually move your teeth into position. You will enjoy a virtually invisible option that resolves many of the disadvantages of metal braces.
How Does ClearCorrect Work?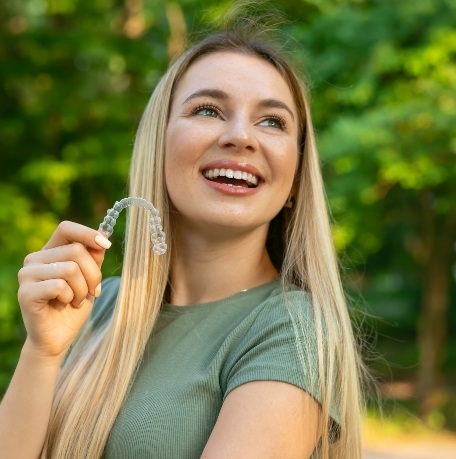 Three-dimensional scans of your mouth are used to create a series of aligners. Each one moves your teeth until they are aligned. You must commit to wearing them for at least 22 hours per day, only taking them out when eating or drinking and caring for your teeth. You wear each aligner for about 1 week before switching to the next.
During your treatment, you require periodic check-ins to allow Dr. Christensen to monitor the movement of your teeth. On average, it takes about 12 months to complete your treatment. Afterward, you will need a retainer to prevent your teeth from moving back into their previous positions.
ClearCorrect vs. Metal Braces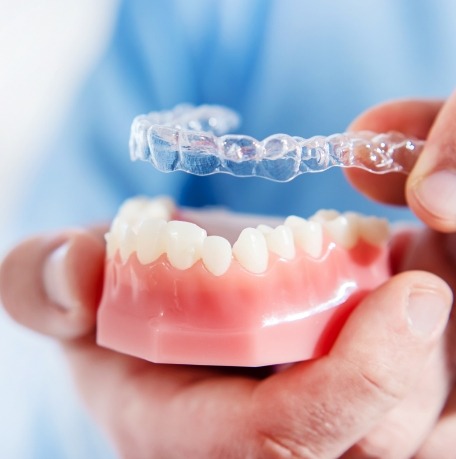 Since the aligners are clear and removable, you will enjoy several benefits that are not possible with traditional braces.
Added Confidence: Your aligners are transparent, so no one will notice you are wearing them.
Comfort: No brackets or wires are irritating the inside of your lips or cheeks. They are also custom-fit to prevent any slipping when speaking or smiling.
No Dietary Restrictions: The aligners are removable, so you can eat and drink what you like.
Convenient: Your oral hygiene routine remains unchanged because there are no brackets or wires to clean around. Simply wash your aligners every day in addition to brushing and flossing.
Speed: Enjoy a quick treatment with results in about 12 months.
Is ClearCorrect Right for Me?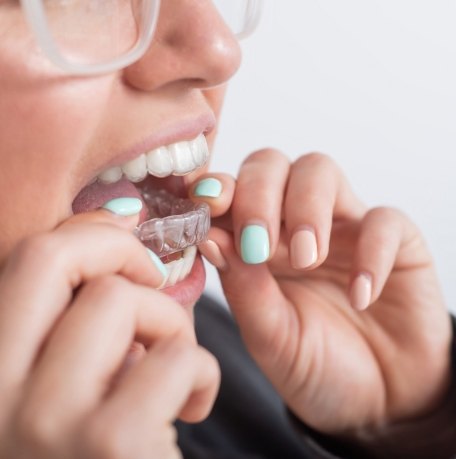 ClearCorrect in Soldotna can correct several bite and alignment issues. Besides your orthodontic needs, you may be a candidate if:
You need professional, discreet treatment.
You are socially self-conscious and do not want to worry about the appearance of metal braces.
You need a quick and comfortable solution.