All-on-4 Dental Implants – Soldotna, AK
Fewer Dental Implants, Same Great Stability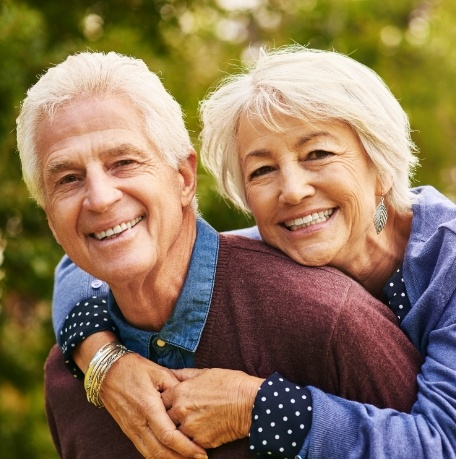 If you've lost all or most of your teeth, replacing them is important for your oral and overall health. That's why we offer several tooth replacement solutions for edentulous patients, including All-on-4 dental implants in Soldotna, AK. This remarkable treatment can restore an entire arch of teeth in as little as one day! If you are ready to regain your lost smile, contact our dentistry team today to schedule your dental implant consultation.
Why Choose Soldotna Dental Arts for All-on-4 Dental Implants?
Replace Missing Teeth in a Single Day
State-of-the-Art technology
Start-to-Finish Treatment From a Team of True Experts
How Do All-On-4 Dental Implants Work?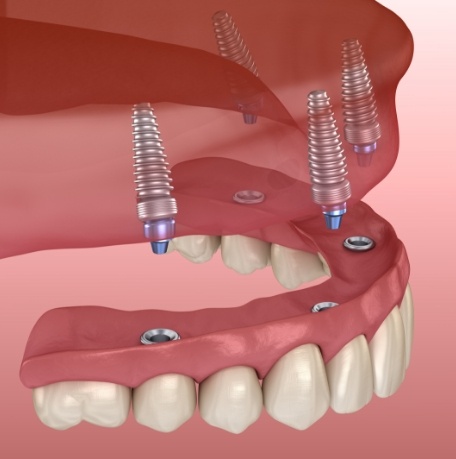 During the All-on-4 procedure, Dr. Christensen places dental implants at strategic positions throughout the jaw, in places where the bone tends to be the thickest and strongest. If he is working to replace your lower arch of teeth, you'll likely need just four dental implants to support your new smile. If he is replacing your upper teeth, you may need six dental implants.
Immediately after the implants are in place, Dr. Christensen attaches a provisional (temporary) prosthesis to them. Later, after you've had adequate time to heal from your surgery, you'll receive your permanent new teeth.
Am I a Candidate for All-on-4 Dental Implants?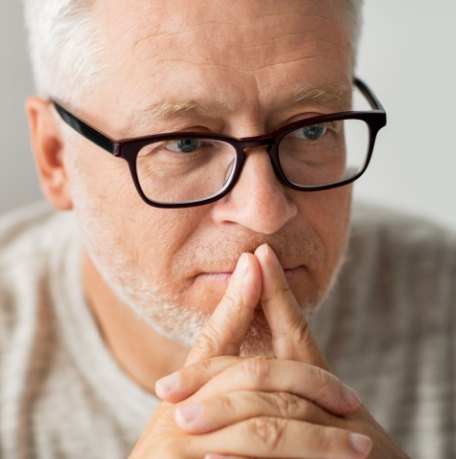 You may be a good candidate for All-on-4 dental implants if:
You are missing all or most of your teeth
You have the adequate bone structure to support the implants
You have a healthy immune system and are free of any medical conditions that might hinder your ability to heal after surgery
Also, keep in mind that the All-on-4 treatment is not the only technique for replacing an arch of teeth via dental implants. Dr. Christensen will be sure to discuss all of your treatment options with you and explain the pros and cons of each. Thus, you'll be able to make an informed, confident decision about how to rebuild your smile.
What Are the Benefits of All-on-4 Dental Implants?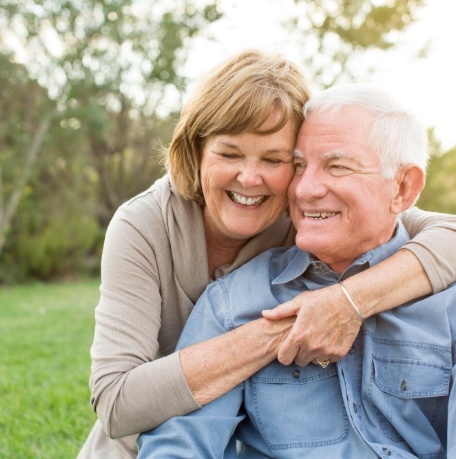 Some of the most outstanding benefits of All-on-4 dental implants include:
You can receive new teeth in just one day
Since the implants are placed where the bone is naturally thickest, there is usually no need for a bone graft
Only one surgery is necessary (some dental implant procedures require two or more surgeries)
After you heal from the surgery, you will have a strong bite and full dental function
The All-on-4 procedure usually costs less than other dental implant treatments
As long as you take good care of your dental implants and attend regular checkups with Dr. Christensen, you can expect your new smile to last for many years