Dental Checkups & Teeth Cleanings – Soldotna, AK
Six-Month Visits Lead to Better Oral Health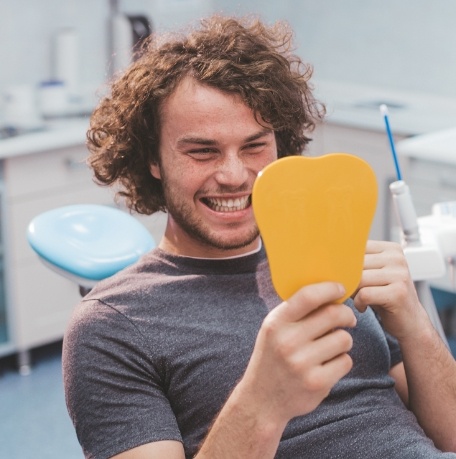 People often push regular dental checkups and teeth cleanings to the backburner, leaving any small, lingering oral health problems untreated. As these issues become more severe, they also become harder to reverse. At Soldotna Dental Arts, our dentistry team strives to keep dental patients healthy by providing them with high-quality and thorough preventive dental care every six months. Your oral health is a vital part of your overall wellbeing, which means that when you keep your teeth and gums in tip-top shape, you're looking after your mental and physical health as well. If it has been longer than six months since you last visited your dentist, contact our dental office to schedule an appointment for dental checkups and teeth cleanings in soldotna, AK.
Why Choose Soldotna Dental Arts for Dental Checkups & Teeth Cleanings?
Comprehensive Dental Care
Advanced Dental Technology
Sedation Dentistry Available
Why Should You Get Regular Dental Checkups & Teeth Cleanings?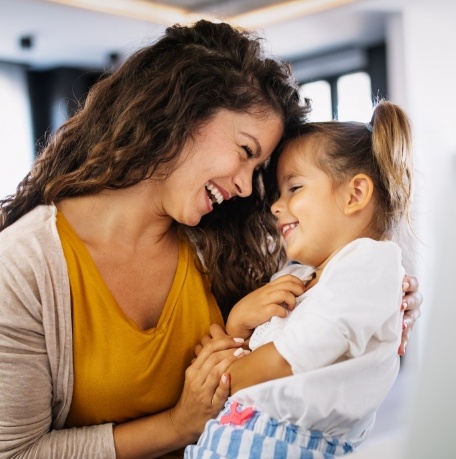 Many people wonder why it's important to get semi-annual checkups and cleanings when they brush and floss their teeth every day at home. Using store-bought tools and products has its limits, which is why getting professional care is an absolute necessity to maintain good oral health. With routine visits to your dentist in Soldotna, you can:
Avoid plaque and tartar buildup.
Prevent cavity formation.
Detect oral cancer early.
Diagnose and treat gum disease before it causes permanent damage to your mouth.
Keep bad oral habits like nail-biting and teeth grinding under control.
Find problems hidden beneath the surface with digital X-rays.
In addition to all of these benefits, the typical dental insurance policy also covers the complete cost of two checkups and cleanings every 12 months. Even though we would all prefer to believe that oral health problems like cavities and toothaches sort themselves out on their own, that's rarely the case. Next time you're about to brush off a dental visit, remember that a simple cavity filling is much cheaper and easier than root canal therapy. When your appointment is over and you leave our dental office, you'll feel great having fresh breath and a clean bill of health.
What Happens During A Dental Checkup?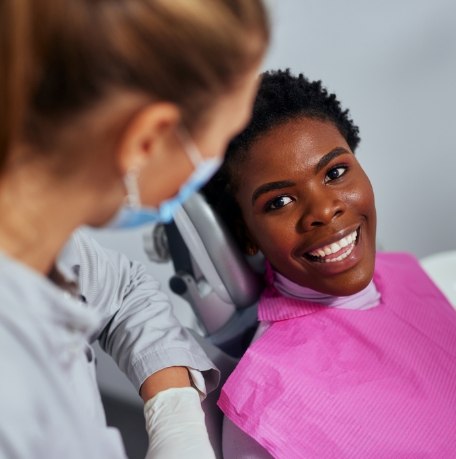 During your dental checkup, Dr. Christensen will ask you some questions about your family's dental health to help determine whether you're at risk for developing certain oral conditions. If you haven't received a digital X-ray in a while, we take images of your facial structure and mouth to see if any problems are hidden under the surface. Typically, X-rays are only done about once every year for adults, and more frequently for children since their mouths are developing quickly.
We'll examine your teeth and gums, looking for any signs or symptoms of cavities, gum disease, or infections. To complete the dental checkup portion of your visit, we will conduct a quick oral cancer screening in search of any abnormal lumps or sores.
What Happens During a Professional Teeth Cleaning?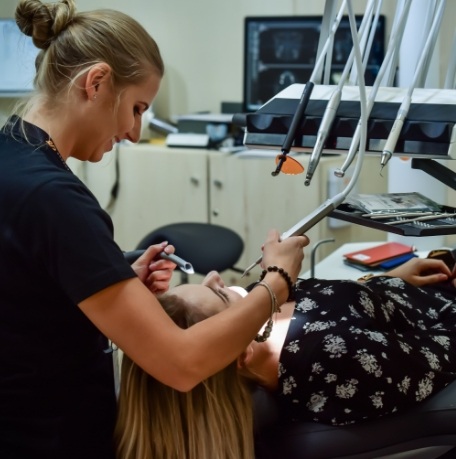 During your dental cleaning, you may notice some special tools in your treatment room. We use scalers, dental mirrors, and polishers to reach every nook and cranny of your mouth to clear away plaque and tartar. This keeps harmful oral bacteria from accumulating and cavities from developing. We'll complete your visit to Soldotna Dental Arts by using AirFlow to gently polish your teeth with a combination of fine powder and a steady stream of air. It enables us to get your teeth really clean while eliminating the sensitivity often caused by traditional polishing paste. Then, we'll floss between each of your teeth.
If it has been longer than you can recall since you visited your dentist in Soldotna for a checkup and cleaning, you can request an appointment with Dr. Christensen today! As soon as you arrive at our dental office, our team will ensure that you feel completely comfortable and give you the tools and knowledge you need so you can enjoy your natural pearly whites for years to come.