About Our Dental Office – Soldotna, AK
A Dental Home Where Everyone Knows Your Name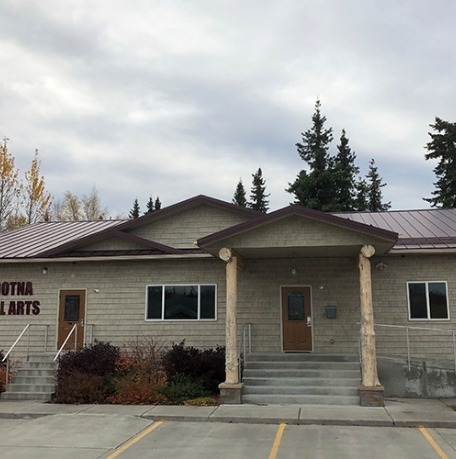 At Soldotna Dental Arts, we're proud to have helped countless dentistry patients achieve and maintain outstanding smiles that are truly built to last. With experienced dentist, Dr. Mike Christensen, at the helm, our expert dental team strives to go far beyond what you'd expect from a "typical" oral healthcare experience. We enjoy taking our time with each person who trusts their teeth in our hands, helping them explore their personal goals and needs, and designing customized, comprehensive dental treatment plans. Dr. Christensen's expertise and advanced training are an ideal fit for all types of dentistry patients, from whole families in need of dental checkups and teeth cleanings to older adults with extensive tooth replacement concerns.
Are you interested in learning more about our dental office and its unique qualities? Keep reading below, or feel free to contact us today to schedule a first consultation. We enjoy welcoming neighbors from all over the greater Kenai Peninsula.
All Dentistry Under One Roof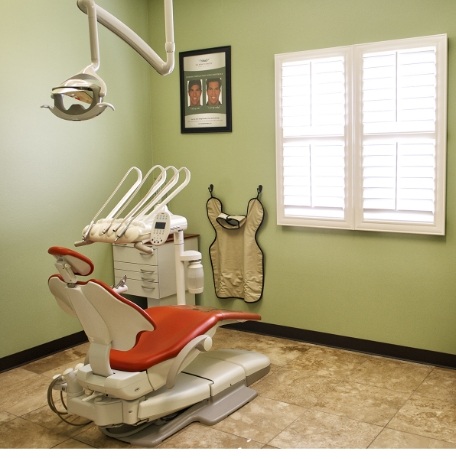 It can be frustrating when you finally find a quality dental office that you'd like to visit for the foreseeable future, only for the doctor to then refer you to a separate specialist for the care you need. Here in Soldotna, AK, Dr. Christensen enjoys offering a comprehensive variety of services right here in-office so that these instances are kept to an absolute minimum. Your time is valuable, and by covering simple and advanced treatments alike, we can cut down on time-consuming travel and help you feel more at ease with a team you already know and trust.
Advanced Dental Technology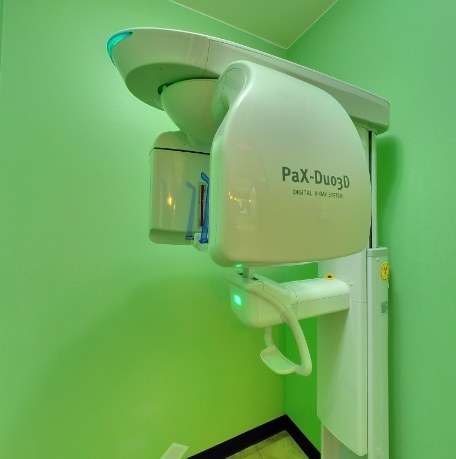 At Soldotna Dental Arts, we have a true passion for staying right at the cutting edge of new developments in the oral healthcare field. Here, patients will receive firsthand experience with a wide variety of state-of-the-art dental tools, including all-digital X-rays, our revolutionary Cone Beam scanner, and more. This modern approach elevates the quality of our care to exceptional levels and leaves smiles healthier and stronger than ever before.
Sedation Dentistry Options Available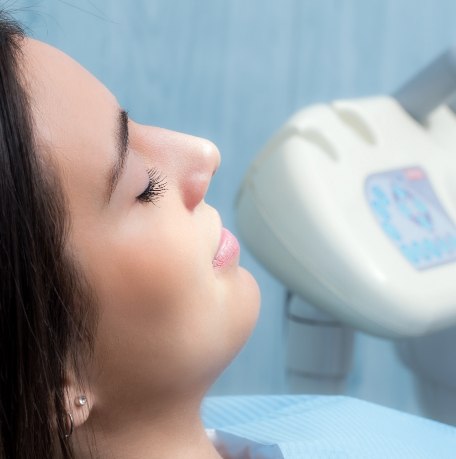 Many patients of all ages struggle with anxiety and fear surrounding dental visits. Maybe you've had previous negative experiences, or maybe it's just difficult to sit still and hold your mouth open for long periods of time without severe discomfort. Whatever the circumstances are, rest assured that patient comfort is always a top priority for our dental team. That's why Dr. Christensen offers sedation dentistry for an optimal treatment experience. While these services won't render patients unconscious, they will help them reach a safe, deeply relaxed state that continues throughout the entire procedure.