Dentures – Soldotna, AK
Traditional, Timeless & Trustworthy Prosthetics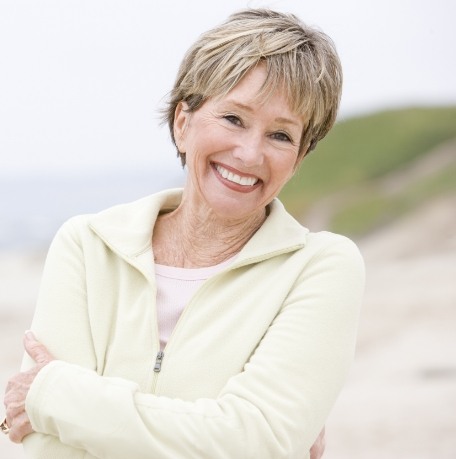 Do you suffer from extensive tooth loss? You're not alone. According to the American College of Prosthodontists (ACP), roughly 178 million Americans are missing at least one tooth and 40 million are missing all their teeth. If you contribute to either statistic, you understand just how much tooth loss can affect your quality of life. Fortunately, you don't have to live that way forever. At Soldotna Dental Arts, our restorative dentist offers dentures to help rebuild your smile and recharge your confidence. If you're ready to bid farewell to gaps in your smile, continue reading or schedule a consultation with our dentistry team today to discuss tooth replacement with dentures in Soldotna, AK!
Why Choose Soldotna Dental Arts for Dentures?
Natural-Looking, Fully Customized Restorations
Dental Insurance Welcome & Financing Available
Experienced Dentist With Diverse Training
Who Is a Good Candidate for Dentures?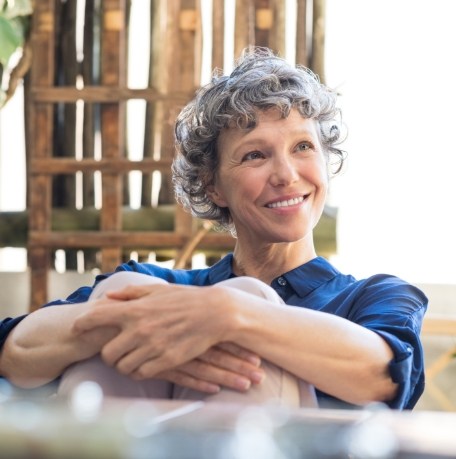 Whether you're missing several teeth or an entire arch, you may be eligible to get dentures. This method of tooth replacement is excellent for patients who want to enjoy a complete, functioning smile once again. During your consultation, your restorative dentist in Soldotna will conduct an oral examination to determine if this solution is right for you. It's incredibly important that you have healthy gums to support your new prosthetics. That said, if you have problems like tooth decay or gum disease, you'll need to work the appropriate care into your treatment before you can start the denture process.
Types of Dentures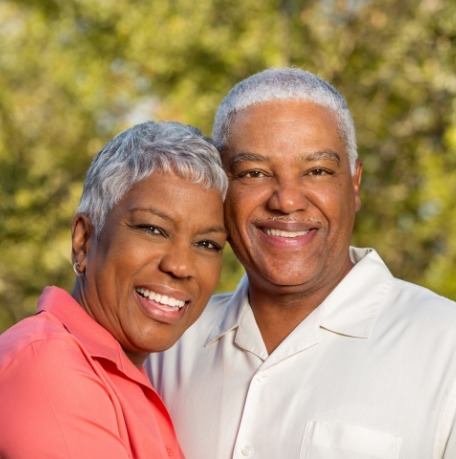 During a consultation, Dr. Christensen will assess your goals and needs to narrow down the right type of denture for you. Based on his findings, he'll recommend one of the following options:
Partial Dentures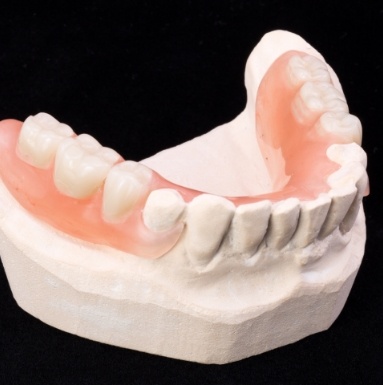 If you're only missing a few teeth, partial dentures may be the ideal option for you. They fit between the teeth, seamlessly closing gaps throughout your smile. The gum-colored base and custom-shaded teeth are held in place using small metal clasps that loop around the neighboring teeth.
Full Dentures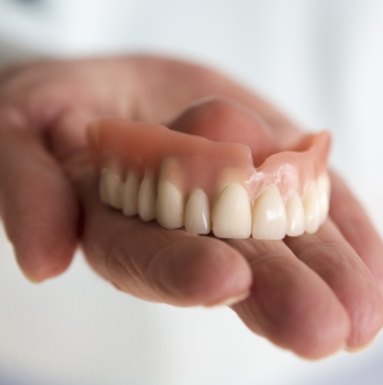 For patients missing an entire row of teeth, full dentures are an excellent solution to consider. They also have a discreet, gum-colored base and natural-looking teeth like partials. Full dentures sit on top of the gums and are held in place using natural suction or a small amount of denture adhesive.
Implant Dentures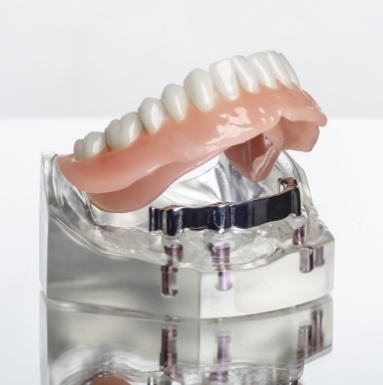 Do you want unmatched stability and durability? You might want to consider getting implant-retained dentures. A full or partial denture is attached to several dental implants that are surgically inserted into the jawbone. Because the titanium posts are placed in the bone, they stimulate it to prevent deterioration and your new teeth benefit from greater stability. Additionally, you can expect to enjoy your new smile for several decades with proper care and maintenance!
The Benefits of Dentures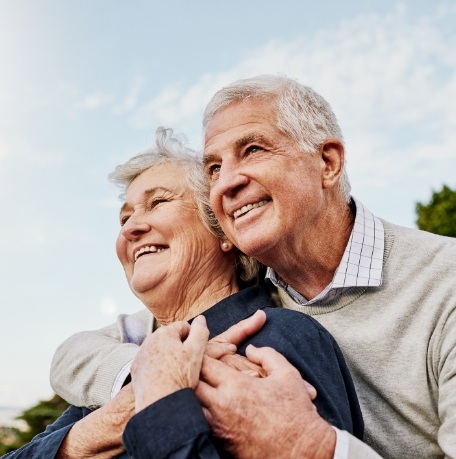 Patients who choose to get dentures in Soldotna can expect numerous benefits including:
Renewed ability to eat a nutritious diet
Natural-looking results
Easy to clean and maintain
Affordable and trusted method of tooth replacement
Improved self-confidence
Lifespan that extends well over a decade with proper care and maintenance
Understanding the Cost of Dentures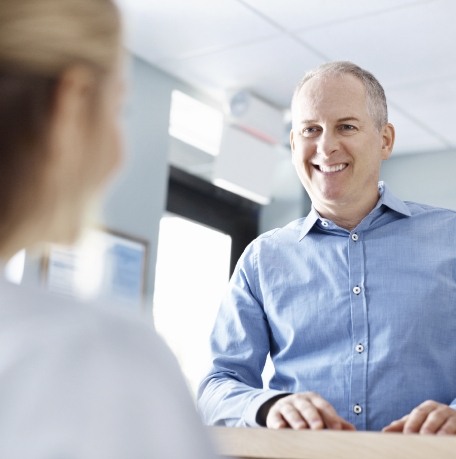 After learning about dentures, you're probably more excited than ever to start rebuilding your smile. However, you may be wondering about the cost of dentures in Soldotna before you decide to move forward with the process. During your consultation, our team at Soldotna Dental Arts will conduct an oral examination and explain which factors will affect the final price. Following the appointment, you'll have a better understanding of what you can expect to pay for your treatment.
Factors That Affect the Cost of Dentures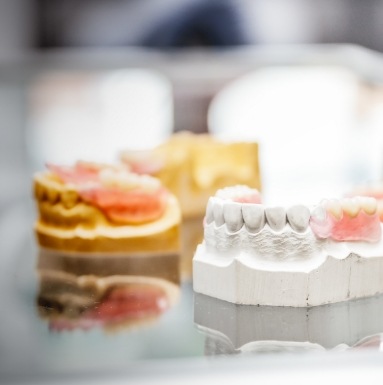 Multiple considerations can influence the price of dentures in Soldotna, including:
Any work needed beforehand like tooth extractions or periodontal therapy
The number of teeth you're missing
The type of acrylic used for the base (the part that is dyed to match the color of the gum tissue)
The materials your denture will be made of (usually porcelain or acrylic)
Is cost a priority? If so, you may be tempted to opt for cheaper dentures. Even though the upfront cost is certainly lower, they tend to break easily and require replacement much sooner than you'd expect. That's why quality should always be of utmost importance, regardless of the cost.
Are Implant Dentures More Expensive?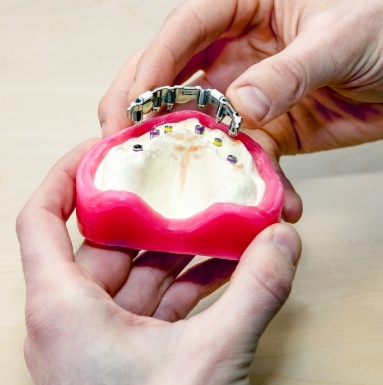 Yes, implant dentures are generally more expensive than traditional ones. However, there's a good explanation for that. They require oral surgery and the placement of multiple dental implants, making them more reliable for everyday use since they do not shift out of place. Many patients discover this method of tooth replacement is well worth the investment because of several tremendous benefits.
Not only do implants stimulate the jawbone, but they can last decades or even a lifetime with proper care and maintenance with help from your denture dentist in Soldotna. That means you won't have to worry about replacing your dentures nearly as often!
Does Dental Insurance Cover Dentures?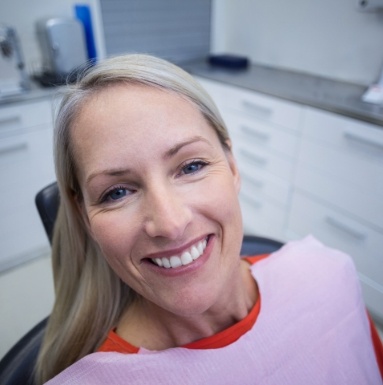 Dentures are considered a major procedure which is why most dental insurance plans will cover approximately 50 percent of their cost. Certainly, every policy is unique, meaning the amount of coverage provided will vary from patient to patient. If you have any questions about your plan, contact your insurance provider or ask our dental team for assistance. We will gladly review the details of your policy and do everything possible to maximize your benefits and reduce out-of-pocket expenses.
Another Option for Making Dentures Affordable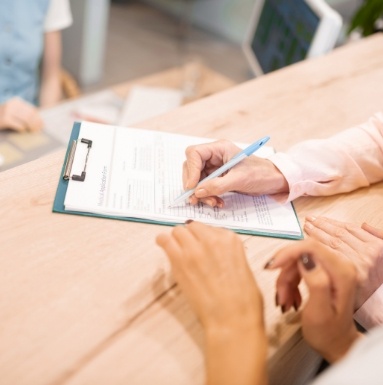 We understand not everyone has dental insurance which is why we offer an additional financing option to make your dental bills much easier to manage. With CareCredit Financing, you can split up the total cost of your treatment into smaller, budget-friendly monthly installments. Options even come with little-to-no interest!
Ready to begin down the path to a beautiful, complete smile? Contact us today to schedule a consultation so we can answer any questions you might have.