Teeth Whitening – Soldotna, AK
Say Goodbye to Stains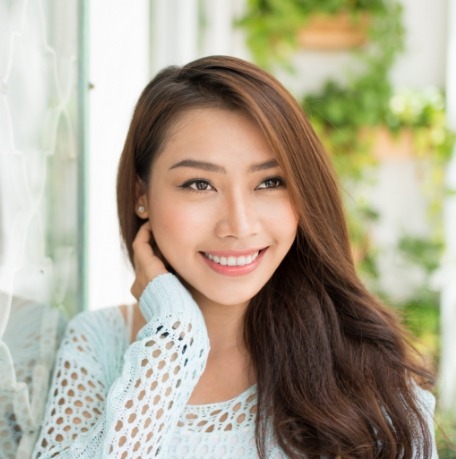 One of the first things other people notice about you is your smile. But if you're one of the many people who struggle with stained, yellowed, or discolored teeth, you may not feel as confident as you'd like. At Soldotna Dental Arts, we've set out to help every patient achieve great oral health and feel great about how their teeth look. If you've been considering teeth whitening in Soldotna, AK, contact us today to schedule a consultation. With multiple different teeth whitening and cosmetic dentistry options, we'll help you choose one that's perfect for your smile!
Why Choose Soldotna Dental Arts for Teeth Whitening?
Safe, Reliable Results In Less Time Than You Think
Multiple Whitening Options to Fit Everyone's Needs
Highly-Trained Cosmetic Dentist With Decades of Experience
Two Professional Options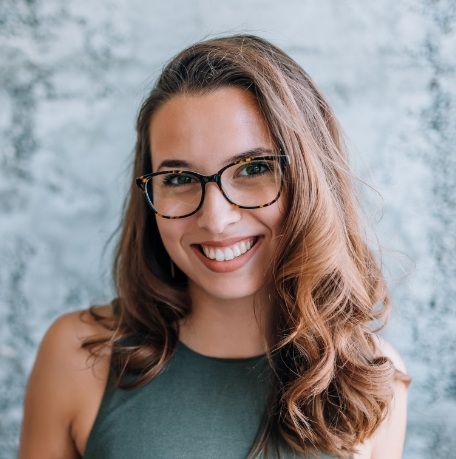 As a dentist in Soldotna, we offer professional treatments that will whiten your teeth by 5-7 shades. These formulas use a whitening agent called carbamide peroxide that contains oxygen molecules to penetrate the enamel and remove both surface stains and deeper discoloration.
At-Home Teeth Whitening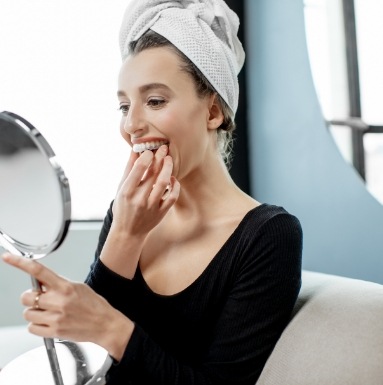 This convenient at-home kit is perfect for anyone who wants to whiten more gradually from the comfort of their own home. You can get started in just two visits:
First, impressions are taken so we can make custom whitening trays that fit your teeth perfectly, which allows the whitening gel to reach the entire surface area of your teeth.
Then you'll return 1-2 weeks later to pick up your trays and a supply of whitening solution. We'll review the instructions for using them at home and answer any questions you may have.
Then you'll wear the trays for 30-60 minutes each day for about two weeks.
In-Office Teeth Whitening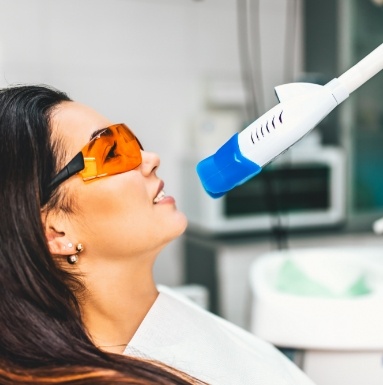 If you have a special event coming up soon or you simply want to enjoy your bright new smile immediately, an in-office treatment is a great option because it's completed in just one appointment that usually takes about 90 minutes:
Before applying the whitening gel to your teeth, we'll isolate and protect your lips, gums, and cheeks. With the addition of a special light that accelerates the process, the gel is 40% faster and more effective at removing stains.
The treatment will be done in 15-minute intervals, and we'll be checking in regularly to make sure your teeth don't feel sensitive.
When your final result is achieved, we'll discuss the best way to maintain your results at home.
How Do I Know Which Option Is Right For Me?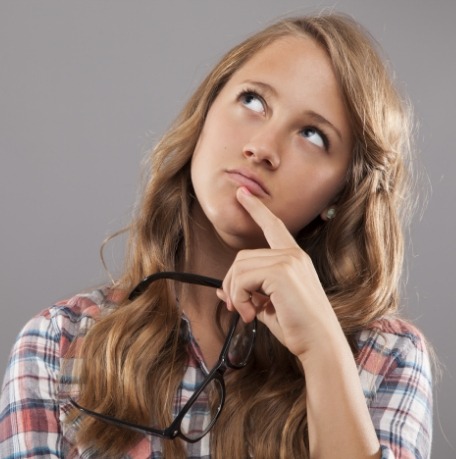 Everyone has different oral health needs and cosmetic goals, so scheduling a consultation with Dr. Christensen is the best place to start. Before making a recommendation, he'll talk to you about what you'd like to achieve and examine your teeth to make sure that your stains aren't caused by a dental problem that needs attention.
Also, some types of stains (such as those from tetracycline use in childhood) don't respond well to whitening treatments. In those cases, we'll recommend an alternative treatment to prevent you from investing in something that doesn't work great the first time.