Advanced Dental Services & Technology – Soldotna, AK
Bringing an Innovative World to You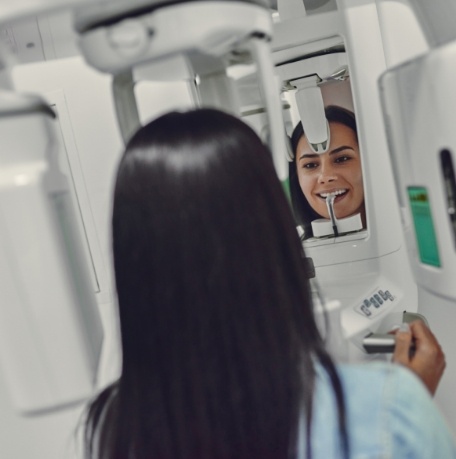 The world of dentistry is never at a standstill. Newer innovations are being developed at all times, which is why Dr. Christensen makes it a priority to stay right at the forefront of this important growth. At Soldotna Dental Arts, our dentistry patients can look forward to experiencing all the benefits that come from modern technology firsthand, including improved care comfort, added efficiency, unparalleled precision, and much more. Please don't hesitate to contact us today if you'd like to learn more, or if you're ready to schedule a first visit.
AirFlow Polisher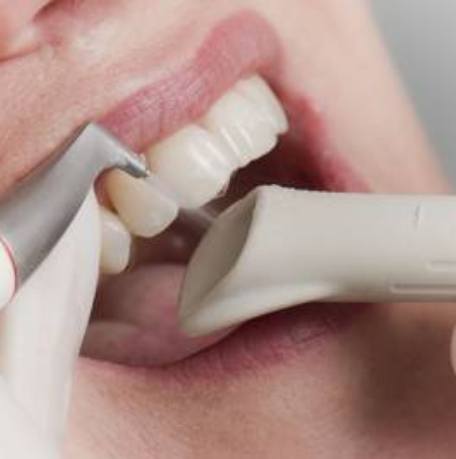 For our routine cleanings, we use a revolutionary technology called AirFlow that utilizes a combination of fine powder and water to gently remove biofilm (i.e. accumulated oral bacteria) and polish the teeth. It is much gentler on the gums compared to traditional polishing, reducing sensitivity, and leaves the teeth feeling extremely clean without the lingering "grittiness" that's often associated with the paste. It's literally a breath of fresh air for your smile!
Digital X-Rays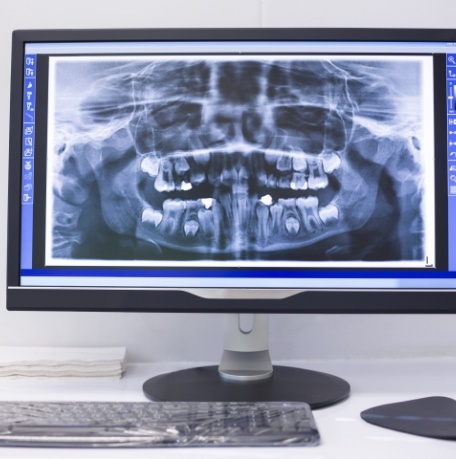 At Soldotna Dental Arts, we've left traditional film X-rays safely in the past. Digital radiography has transformed this process for the better in various ways, making it much easier and safer for our team to see underneath the surface of a patient's smile. For instance, there are no more darkrooms or hazardous chemicals — the high-resolution images are captured and then immediately made available for viewing without delay. Radiation exposure is also dramatically reduced by up to 80%, and the digital nature of the files is much better for the environment.
Intraoral Camera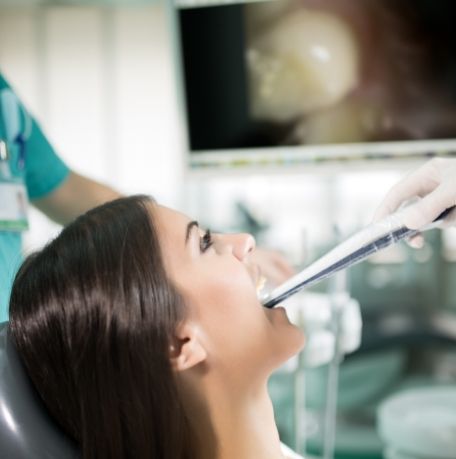 If you have ever wondered what it is that your dentist sees when looking inside your mouth, it no longer has to remain a mystery thanks to intraoral cameras. Equipped with a camera-tipped end, this scanning device captures images of your mouth and projects them onto a chairside monitor for real-time viewing. This allows you to see what is happening with your teeth and gums so that you can better understand the importance of good oral hygiene and treatment.
CT / Cone Beam Scanner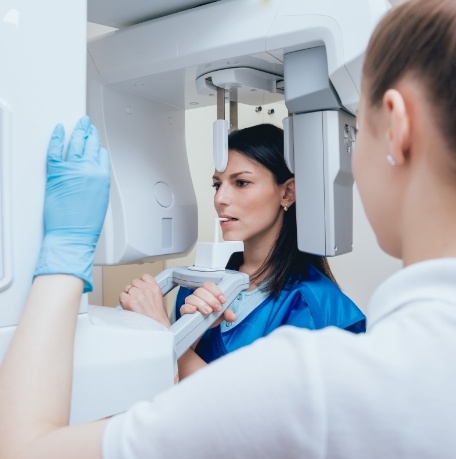 While digital X-rays are a highly effective diagnostic tool, their scope can be somewhat limited in certain situations, such as when planning advanced surgical treatment like dental implant placement or root canal therapy. That's why Dr. Christensen also regularly utilizes state-of-the-art Cone Beam technology for a truly comprehensive look. This system will create a three-dimensional, exhaustively detailed model of the patient's teeth, jaw, and related bone structure, even mapping out small details like the locations of facial nerves. This high-resolution aid gives our team the information we need to carry out services confidently and with unparalleled success.