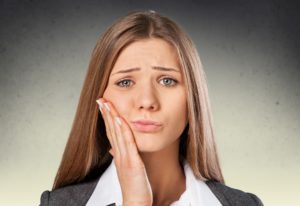 A bridge and crowns have been used for generations to treat consecutive tooth loss. Whether you're missing a single tooth or several in a row, a dental bridge is a tried and proven method of restoring a complete smile. They are designed to provide a long-term solution, but they don't last forever. Most last for about 10 to 15 years before needing to be replaced, but various factors affect their lifespan. Here are the most common causes of dental bridge failure and what you can do to protect your investment.
Reasons Why Dental Bridges Fail
A dental bridge is the most traditional method of replacing 1 or more missing teeth in a row. Unlike a partial, they are secured in place by bonding dental crowns over the adjacent teeth. On average, the lifespan of a bridge and crown is about a decade, but there will come a time when you'll need a replacement. The life expectancy of your restoration can be affected by many things, including:
Many dental bridges fall victim to poor oral hygiene habits. Although the restorations aren't vulnerable to tooth decay, your remaining teeth, including those under the crowns, are still susceptible to cavities. Decay or infections underneath the crowns will ultimately cause a bridge to fail. Brushing your teeth twice daily and flossing every night will help keep tooth decay at bay.
Uneven distribution or overloading of the abutment teeth can cause failure, which can result from trauma. However, longer restorations can have an added risk of complications. If you're replacing more than 3 teeth, an implant-supported bridge can be the better option. Instead of relying on abutment teeth for support, 1-2 dental implants will secure your bridge to your jawbone.
If you have a habit of chewing on your fingernails or crunching on ice, you may need a replacement sooner. Breaking any bad oral habits will prevent damaging your restoration.
Everyone enjoys saving money, but low-quality materials may not have the same durability as those that cost a little more. Porcelain is a great material because it is strong and looks natural. Your dentist will help you choose the best materials to restore your beautiful smile.
Your home oral hygiene routine and lifestyle habits are important for protecting your bridge, but you should also see a dentist twice a year for a cleaning and checkup. They'll check your restoration at every appointment to look for anything concerning. They can treat any issues early to prevent your new smile from failing.
You won't have to budget for a replacement often by giving your smile the attention it deserves.
About Dr. Mike Christensen
Dr. Christensen earned his dental degree from the University of the Pacific Arthur A. Dugoni School of dentistry and has continued his education regularly to provide advanced services. He is a proud member of many professional organizations, including the American Dental Association. If you are ready to replace your missing teeth, contact our office today at (907) 917-5302 to schedule your consultation.