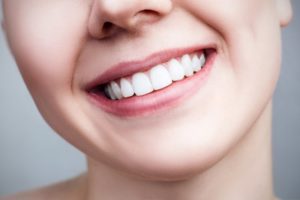 2020 has just begun; you can look forward to meeting many different people throughout the year, whether it's at social events or during important business meetings. Naturally, you'll want to look your best for this occasion, and for some people that means heading to the gym to try and improve their appearance. However, your dentist in Manchester can help you make a simpler yet equally impactful change: an improved smile. Read on to learn the importance of a dazzling grin and the dramatic difference cosmetic dentistry can make.
How Can a Better Smile Help Change Your Life?
At a glance, a cosmetic treatment might not seem like it will have much of an impact, but enhancing your smile's appearance has more benefits than you might think. First of all, people who are happy with how their teeth look tend to have improved feelings of self-confidence and self-worth overall. This can end up affecting how you interact with others; you may even find yourself becoming more outgoing. In general, people with beautiful, confident grins tend to be more successful at work.
Some cosmetic treatments can also have health benefits. For example, if you use ClearCorrect to straighten your misaligned teeth, it will become much easier to reach all of the different surfaces in your mouth with a toothbrush and dental floss; the treatment can also correct and strengthen your bite so that you can chew your food more easily. Also, you may find yourself improving your oral hygiene habits after a cosmetic treatment. After all, once you've experienced the difference a beautiful smile can make, you'll be motivated to help it last as long as possible!
What Kind of Cosmetic Treatment is Right for You?
Take the time to check your smile in the mirror. What stands out to you? Are there multiple stains? Have some teeth been damaged? Is there just one minor imperfection or several large ones? No matter what kind of cosmetic flaws you have, your cosmetic dentist in Soldotna can help you find a way to change them. Some of your options for treatment include:
Porcelain veneers that can hide cracks, gaps, misshapen teeth, stains, and other issues simultaneously.
ClearCorrect that improves the alignment of your teeth without distracting metal brackets and wires.
Professional teeth whitening that can make your smile up to 7 shades brighter.
Gum recontouring to get rid of excessive oral tissue.
Smile makeovers that combine several treatments in order to make extensive corrections.
While some treatments will take longer than others, now is the perfect time to start thinking about getting a new smile. Take the time to ask yourself, "Where is a good dentist near me, and what kind of services do they offer?" You might be surprised at the difference your enhanced grin makes throughout the year!
About the Author
Dr. Craig O'Donoghue has nearly two decades' worth of dental experience. He has completed over 2000 hours of continuing education in many different aspects of dentistry, including cosmetic reconstruction; his practice, Soldotna Dental Arts, offers several cosmetic services that can address everything from minor chips to severe stains. To schedule a cosmetic consultation, visit his website or call (907) 420-3938.