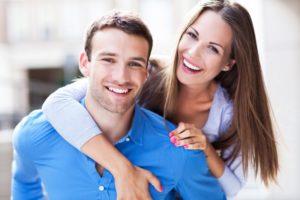 Dr. Craig O'Donoghue and his staff at Soldotna Dental Arts could not be prouder to accept the gratitude patients have been giving to them over the past year. Now that 2018 is coming to a close and 2019 is just around the corner, the team wanted to wish everyone a happy holiday and hopes that all patients experience a good start to their new year.
The practice looks forward to giving patients better dental care and serving your preventive, cosmetic and restorative needs. That's the promise you can expect when you visit a dentist in Soldotna.
Continuing Education for Better Care
When Dr. O'Donoghue first entered the dental field, he was a dental assistant. However, it only' took him three months to determine that he wanted to take his dental career to the next level. After solidifying his path in dentistry and earning his dental degree, he took things a step further and began expanding his dental training on a wide variety of topics. Thanks to this dedication, he's able to provide many treatments all in one office for your convenience.
Preventive Dentistry
Checkups and cleanings are essential tenants of any dental practice, but the services don't stop there when it comes to maintaining your smile and oral health. Young patients can also benefit with dental sealants and fluoride varnishes, two perfect ways to protect developing teeth as your child enters the holiday season.
Furthermore, patients don't have to settle for scalpels or dental drills just to remove bacteria and remineralize enamel. Ozone dentistry is a more natural method of accomplishing these tasks without sacrificing effectiveness.
Cosmetic Dentistry
Whether you need a few touch-ups or a full smile makeover, cosmetic dentistry from Soldotna Dental Arts makes your dream smile become a reality. If you or someone you know could benefit from a new set of porcelain veneers, metal-free restorations, or dental bonding, the holiday season provides the perfect opportunity to give treatment as a gift.
Of course, Dr. O'Donoghue's expertise also extends to biobloc orthotropics. These devices are designed to solve poor oral rest posture, which is a common issue in younger patients.
Restorative Dentistry
Finally, Dr. O'Donoghue's continuing education allows him to perform oral surgery, place dental implants, create CEREC crowns and even IV moderate sedation and laser dentistry. If you need a crown to cover up significant decay or a dental implant to replace the gap in your smile, he's more than happy to do so. With advanced technologies like laser dentistry, CEREC crowns and sedation therapy, you can rest assured knowing that your next dental treatment has the potential to be as comfortable and convenient as possible.
As the year ends, we hope you embrace the holiday season and have a fun and successful new year. We also hope you schedule your next visit soon, whether it's for dental implants in Soldotna or for a simple cleaning and exam.
About the Author
Dr. Craig O'Donoghue earned his dental degree from the University of Iowa. He's completed over 2,000 hours of continuing education through the Las Vegas Institute, allowing him to provide many dental services without the need of an offsite specialist. To learn more about his treatments, expertise or practice, you can contact him through his website.